Online orders take 4 days to proceed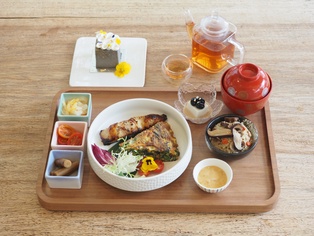 SP - Simply Pleasure x Su Hei "Love yourself, start with a Good Meal" Time: 7:00-9:30 pm on 15 June 2023 (Thu) Venue: SP Senses - Shop G64-66, Tsin Sha Tsui, 66 Moody Road, Tsim Sha Tsui Agenda: 1/ Su Hei Lesson "What did you learn from loving" + SP "Tea Poetry" Welcome Tea 2/ SP Senses x Su Hei 5-course Menu 3/ Round-up, Souvenir & SP HK$50 voucher distribution (last 15 mins of the dining moment) Attention: - Participants who register through WhatsApp must provide payment records, and successful applicants will be confirmed after payment is completed. - Please provide the name you want to appear on the souvenir specially made for you by Su Hei - If you cannot attend due to any personal accident, please notify us in advance and find a relative or friend to replace you. Please understand that no refund will be made. - You may bring your own pen or notebook to take class notes. - If you want to change the selected individual menu items, please inform us at least one day in advance, otherwise, we may be unable to change it for you on the event date. - When Typhoon Signal No. 1 or 3, Amber or Red Rainstorm Warning is in effect, the event will be held as usual. When Typhoon Signal No. 8 or Black Rainstorm Warning is in effect 3 hours before the event starts, the event will be canceled, and the rescheduled arrangement details will be notified separately.
$ 998.00 $ 998.00 998.0 HKD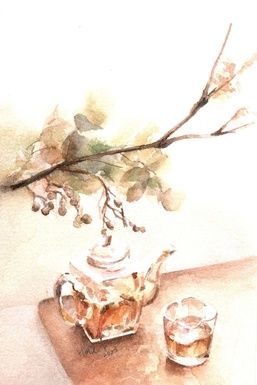 May, Gift Your Beloved Draw Simply Pleasure Floral Fruity Tea Enjoy《Me Time》Afternoon Tea Set Create Beautiful Poetic Moments Date: 28 May 2023 (Sun) Time: 16:00-18:00 Location: SP Senses - Shop G64-66, Tsim Sha Tsui Centre, 66 Mody Road, Tsim Sha Tsui * Watercolor Painting Experience (including paper, watercolor paints, watercolor brushes & tools; no painting background needed) * 《Me Time》Afternoon Tea Set x 1 * Simply Pleasure HK$50 Cash Voucher x 1 * DIY Gift Card includes watercolor painting of Simply Pleasure Floral Cake, Simply Pleasure Tea Poetry Series Tea Tube & Dried Flowers
$ 498.00 $ 498.00 498.0 HKD
."A Moment in Time" Heidi Fan x Shadow Kwan Art Duo Exhibition.
Shadow shared the "discovery of beauty" with photography works;
Heidi took over the photography work and painted with watercolors to show "beautiful imagination";
Shadow took over the paintings and created texts, sharing "My sense of aesthetics in daily life"
Highly inspired and integrated cross-media art creation
Just as a gentle dialogue on life aesthetics
They have also selected 8 groups of artworks
Printed as "A Moment of Time" note card
With "Tea Poetry" flower and fruit tea
Live a poetic life with you
Share the beauty of daily life
Exhibition Date: May 28 to June 30, 2023
Time: 11:30-21:30 (Monday to Sunday)
Venue: SP Senses — 66 Mody Road, Tsim Sha Tsui
Shop G64-66, G/F, Tsim Sha Tsui Center
Free of Charge
Once in a Lifetime...
Aesthetic & Poetic Moments

.Jade Bracelet Making & Tea Time.
.Watercolour Class & Tea Time.

.Watercolour Class & Tea Time.
.New Year "Solar Terms" Culinary Experience.

.As a Beautiful Venue
for Private Event.
. Phonetography Workshop .

. Phonetography Workshop .